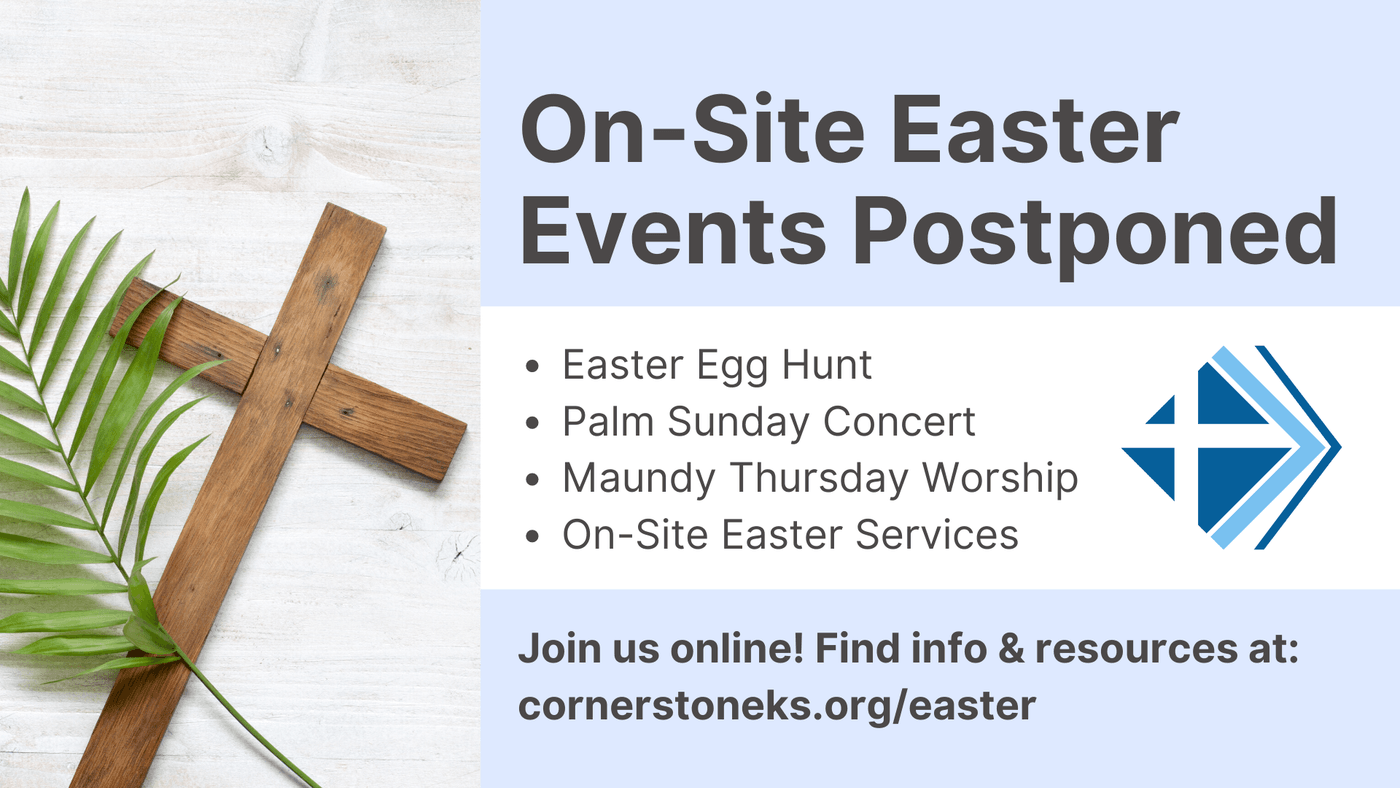 All on-site Easter events are on hold.
As we comply with the 30-day stay-at-home mandate for Johnson County, Cornerstone has postponed all scheduled events and programs. This includes our Easter Egg Hunt, Palm Sunday Concert, Maundy Thursday worship service, and on-site Easter services. Our priority is saving lives by staying at home and preventing the spread of the coronavirus.
While we may have an opportunity to reschedule some of these events for a future date, that is still to be determined. We encourage you to follow us on Facebook or subscribe to our weekly newsletter for updates.
Meanwhile, Cornerstone is now online! You can always join us for online worship (Sundays at 10AM) or tune in for our Weekday Devotionals on Tuesdays and Thursdays, which we hope will be an encouragement to you. Also, if you have a particular need or prayer request, you can always contact us.
We hope to see you soon!