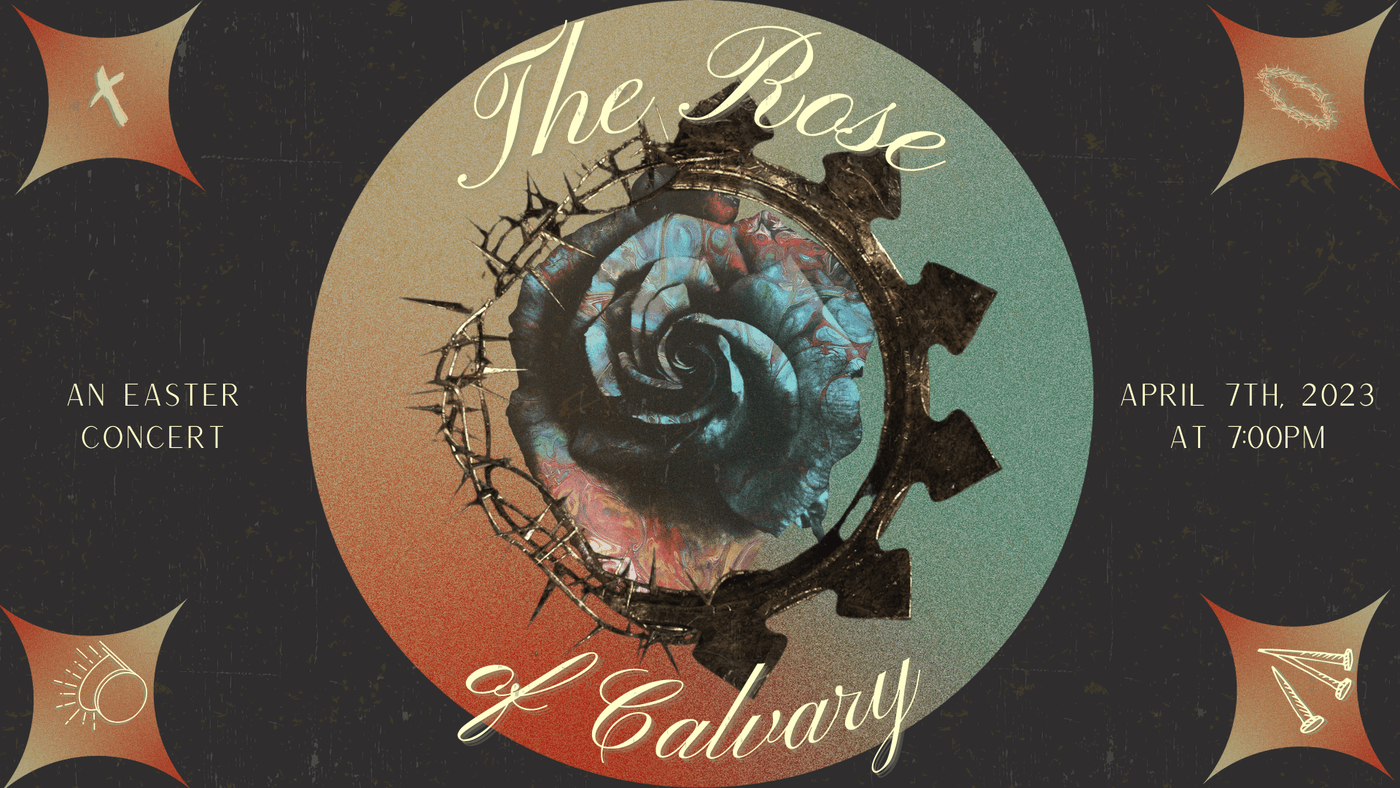 The Rose of Calvary
AN EASTER CONCERT
On Friday, April 7th, at 7:00 p.m., the Music Ministry will present selections from "The Rose of Calvary" along with other Easter music.
Invite friends and family to join you as we come together to witness the story of the Resurrection.
This event is FREE; however, we are asking you to reserve your seats to ensure that we can accommodate everyone. Click the button below to reserve your seats.
Questions? Contact Kim Alley