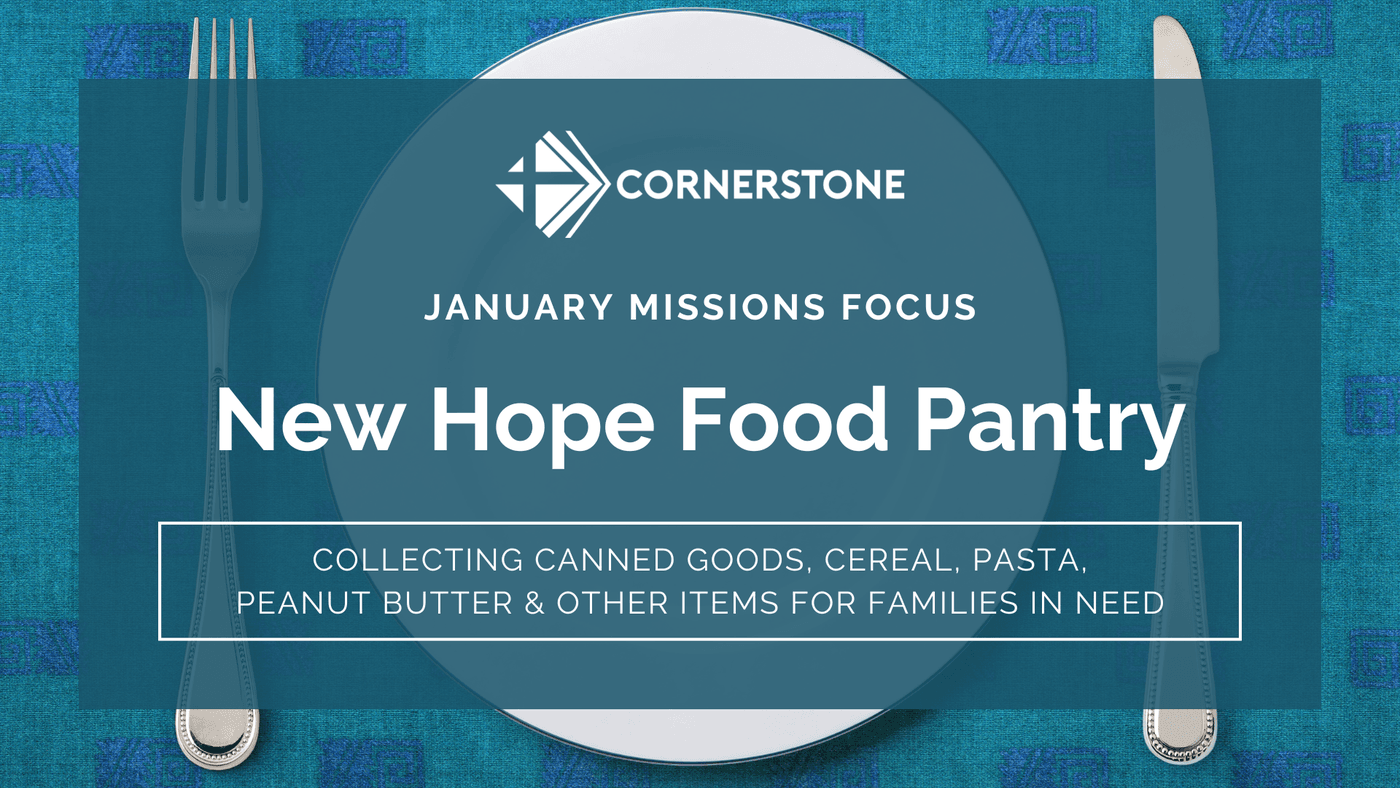 Let's stock the shelves!
During the month of January, we are collecting food for New Hope Food Pantry to assist families in need. Below are the items we're collecting:
Peanut butter
Breakfast items (pop-tarts, granola bars, cereal, pancake mix, syrup)
Canned meat
Pasta sauce & noodles
Instant Potatoes
Meal-in-a-can (chili, Chef Boyardee, etc.)
Please place your donations in the Missions Bin located in the church lobby or drop them off in the church parking lot on Saturday, January 28th, from 10:00 to 11:00 a.m.
Thank you for your generosity!