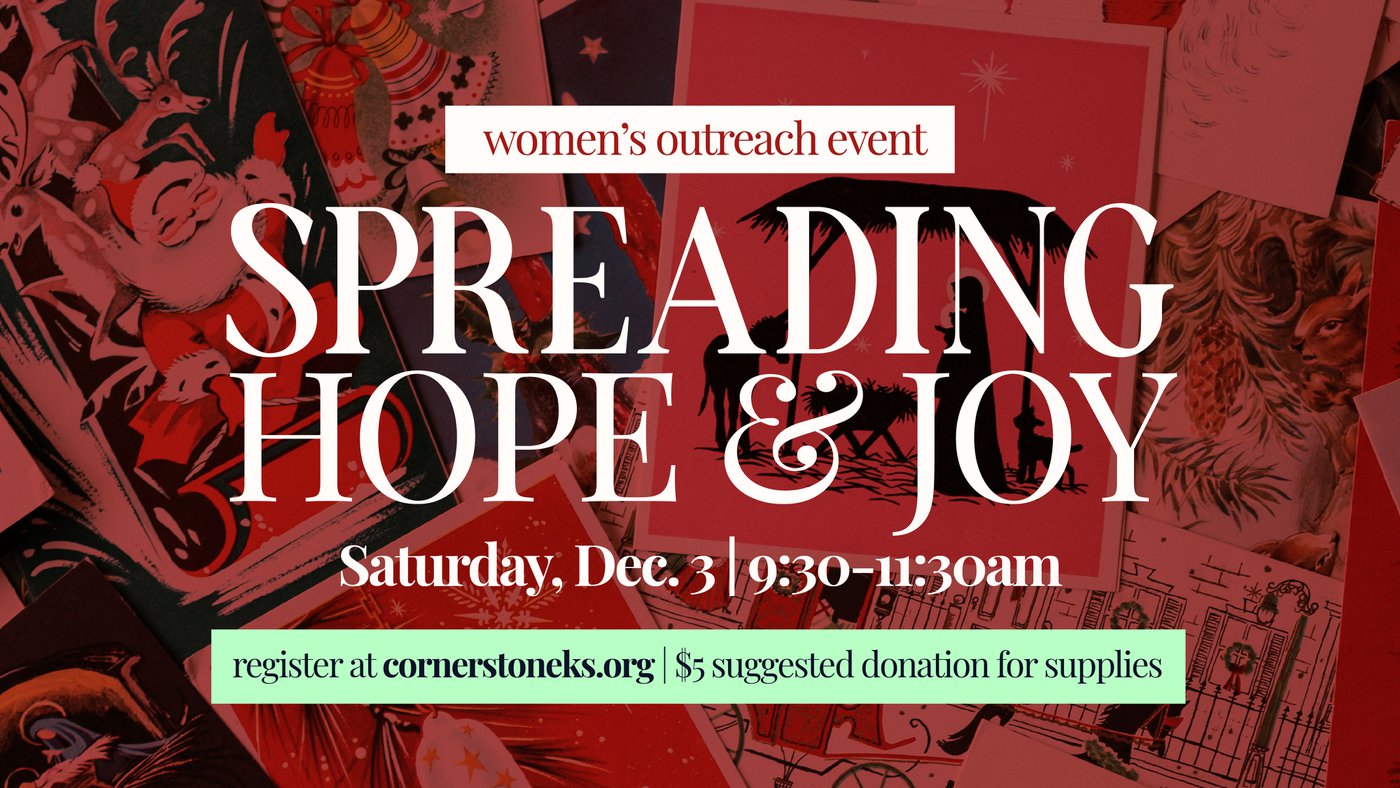 Join us for a multi-generational women's outreach gathering to spread the hope and joy of Christmas with others through the art of handwritten letters and cards. We will gather to write and assemble cards and letters to send to people in our community to remind them of the message of hope and joy of Christmas!
Details: Saturday, December 3rd from 9:30AM-11:30AM
This event is open to women middle school aged and above. A suggested cash donation of $5 for supplies is appreciated. Please RSVP below to reserve your spot!
Questions? Contact Mandy Reno.