EPC Presbytery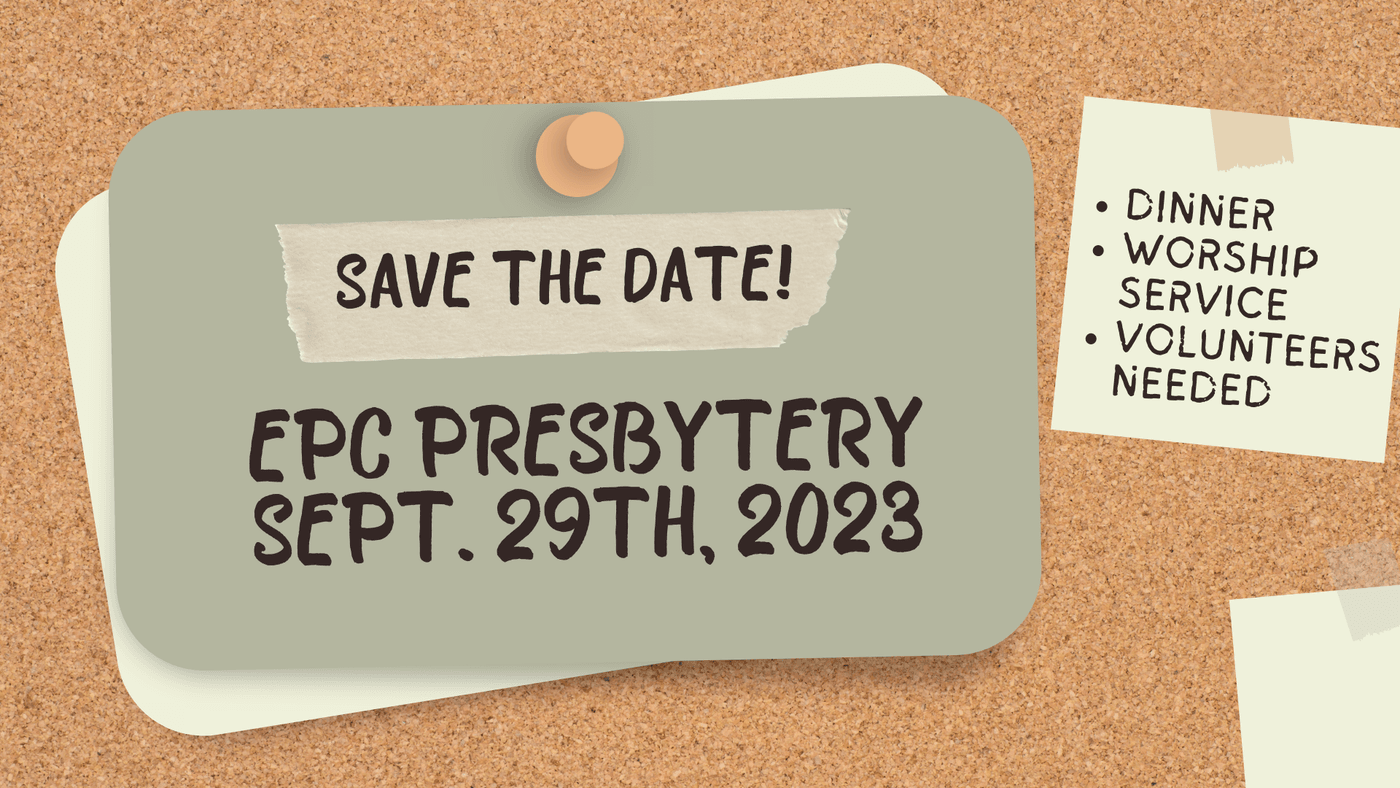 Dinner and Worship Service
Mark your calendars because Cornerstone is hosting Presbytery! You're invited to dinner and a worship service with the other pastors and elders from the Great Plains Presbytery on Friday, September 29th. The EPC Stated Clerk, Dean Weaver, will be preaching Friday evening. Details below.
Date: Friday, September 29th
Time: 5:30PM
Location: Cornerstone Lobby & Worship Center
Cost: $15 per person (click here to pay online)
Meal: Mexican buffet
Questions? Contact Jordan Buscher
<<The sign-up link for dinner has closed>>
Serve at Presbytery
In order to host this event well, we need your help! There are many serving opportunities to fit your interests. Use the button below to sign up!